Well, I'm back from the IMC (Illustration Master Class). I've been bad about posting the past few years, so I'll try and be better this time around. As usual, I have not broken out the paints to finish up my painting... but that doesn't mean I won't. I can definitely see where I'm going with it. I just need to set up a painting space--something that hasn't happened yet, but I'm still hopeful!

So... back to my experience at the IMC...

Donato's set-up, working on a painting of Gandalf.




The importance of shooting good reference... Donato has the perfect model for Gandalf--



I borrowed some fabric from another student and someone else helped me set it up, so I'd have some photo ref for all the drapery that suddenly happened in my sketch--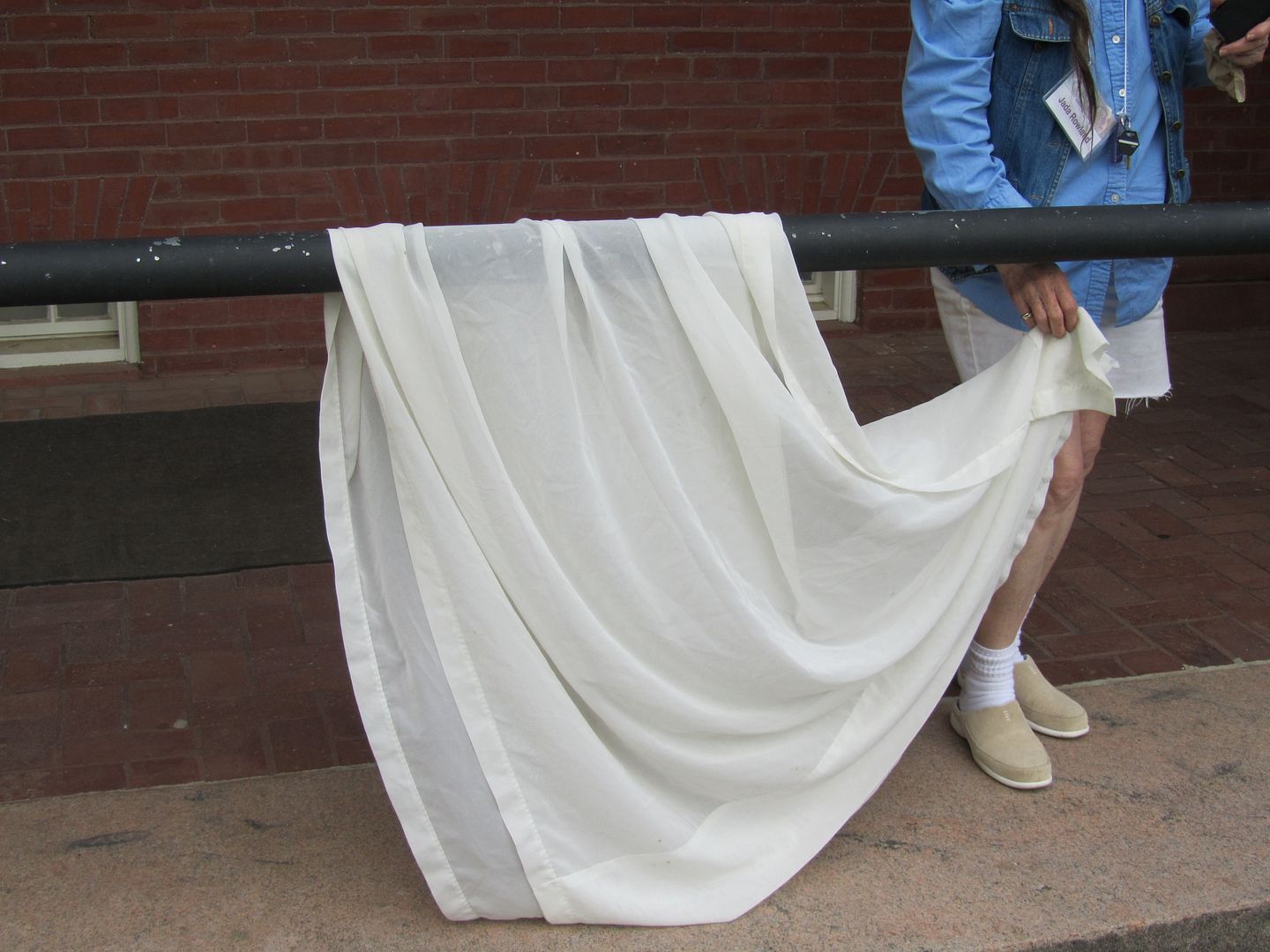 During the crit sessions on the first day, for a Hunger Games assignment-- Iain gets down at a low angle to capture a quick sketch of Greg... getting physical to show samples of what could improve the composition--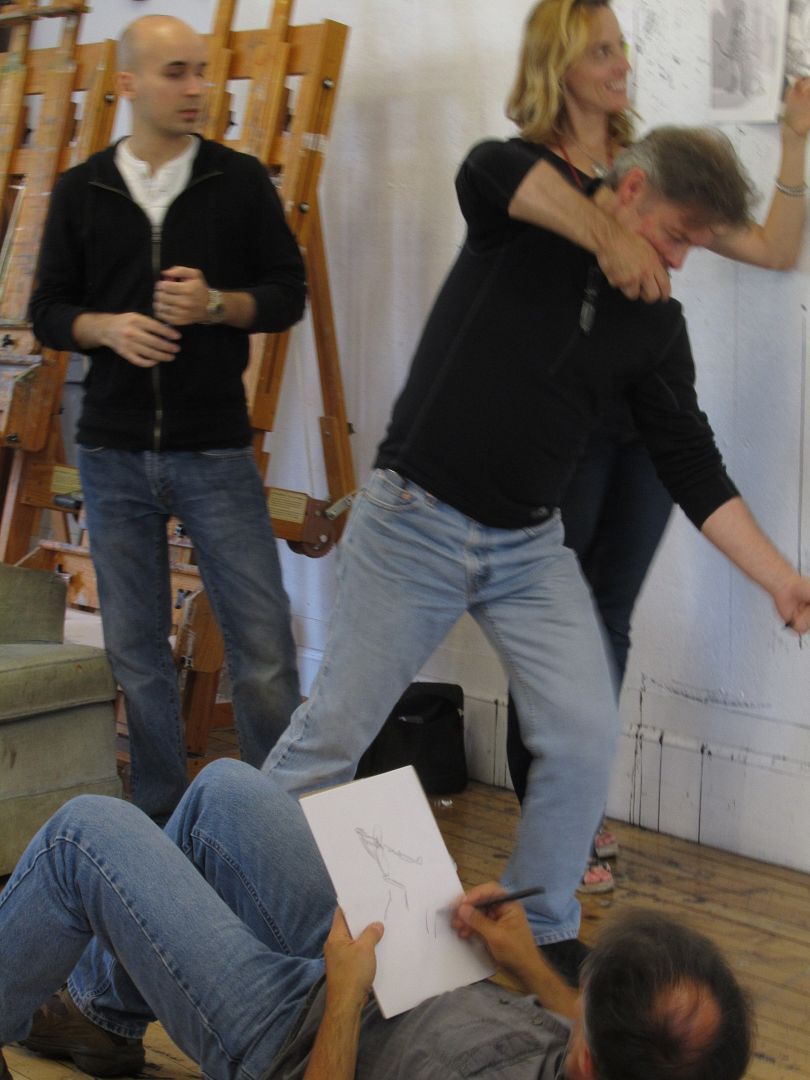 One night in Studio 101, Greg Manchess does a demo painting--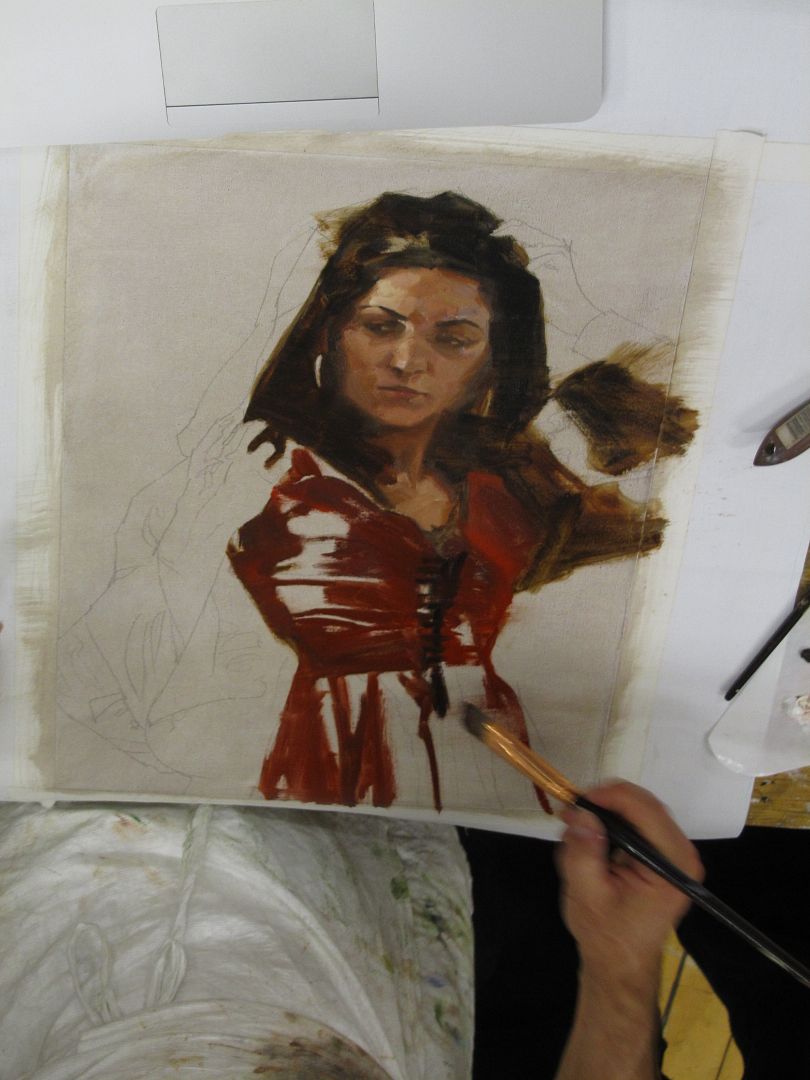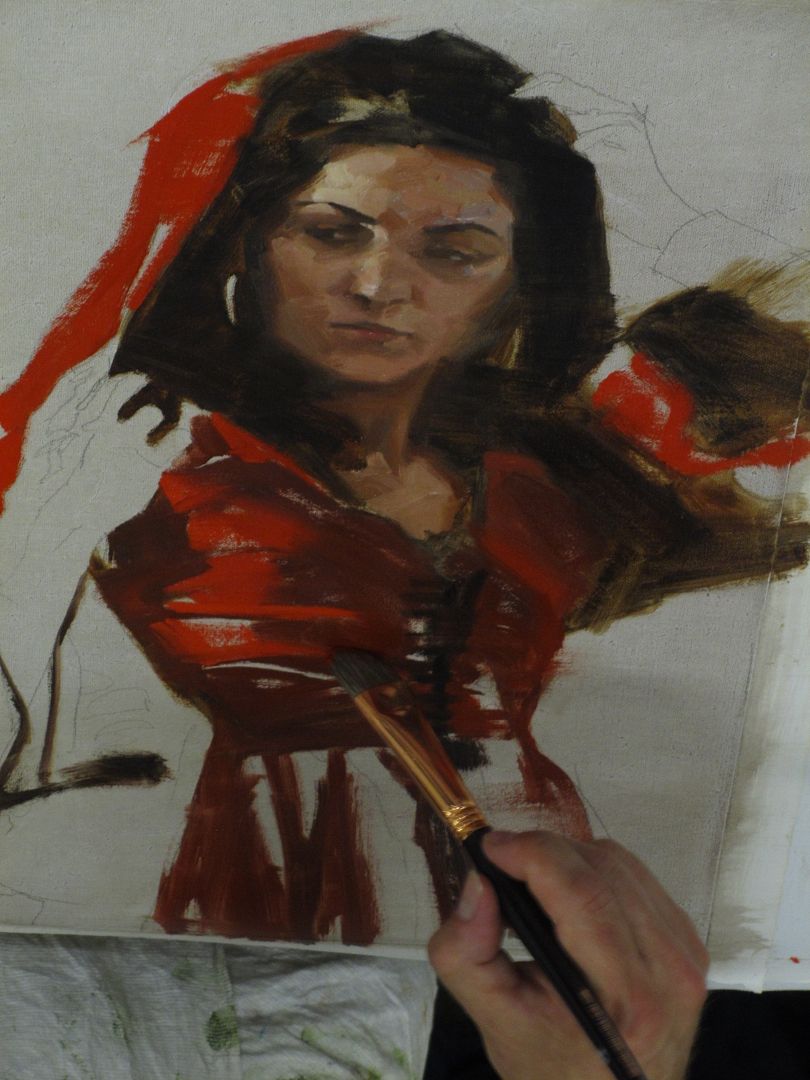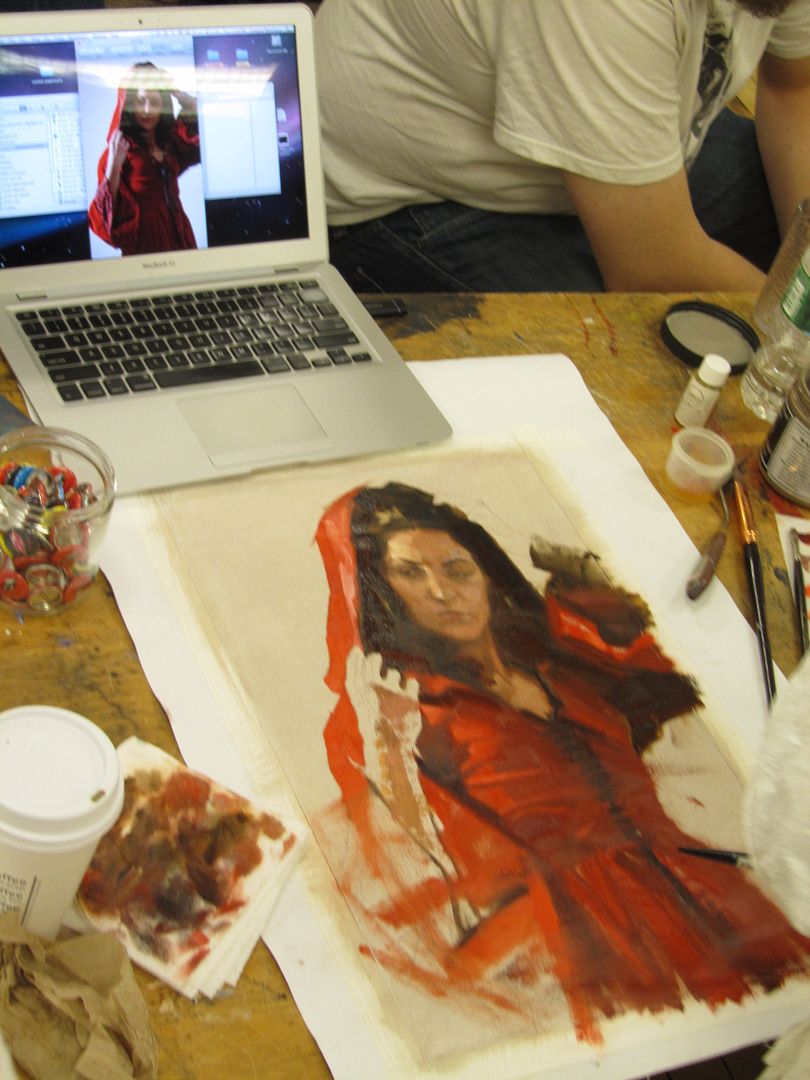 ... more from the IMC to come!