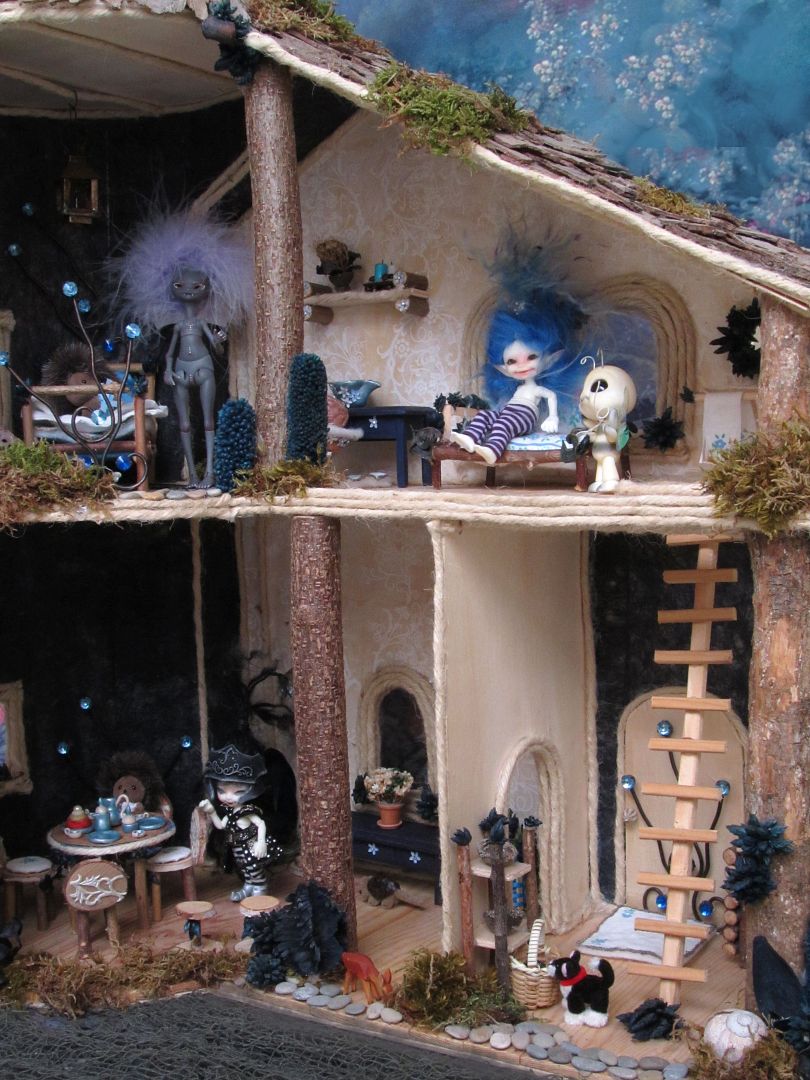 Nixie (Dreamhigh Studios Nox) with baby hedgehog in the bedroom.



Jinx on the couch upstairs with Bumblee.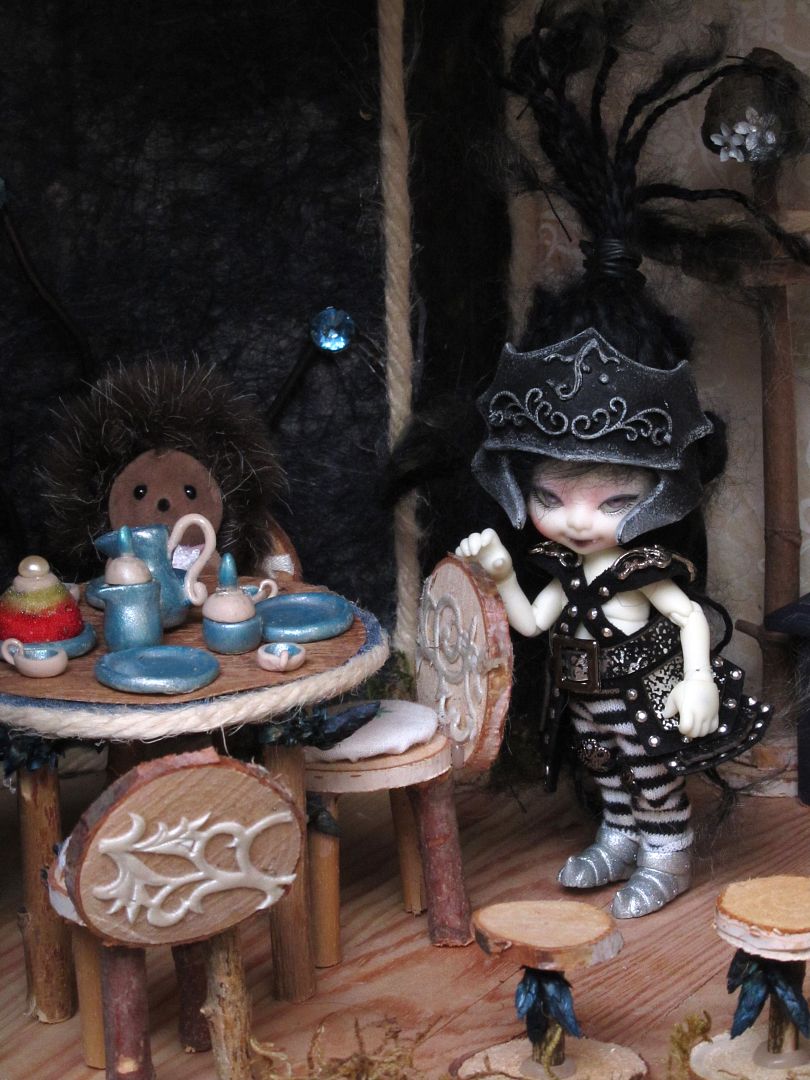 Nettle is ready for a Tea Party.



Jinx rocking hatching dragon baby.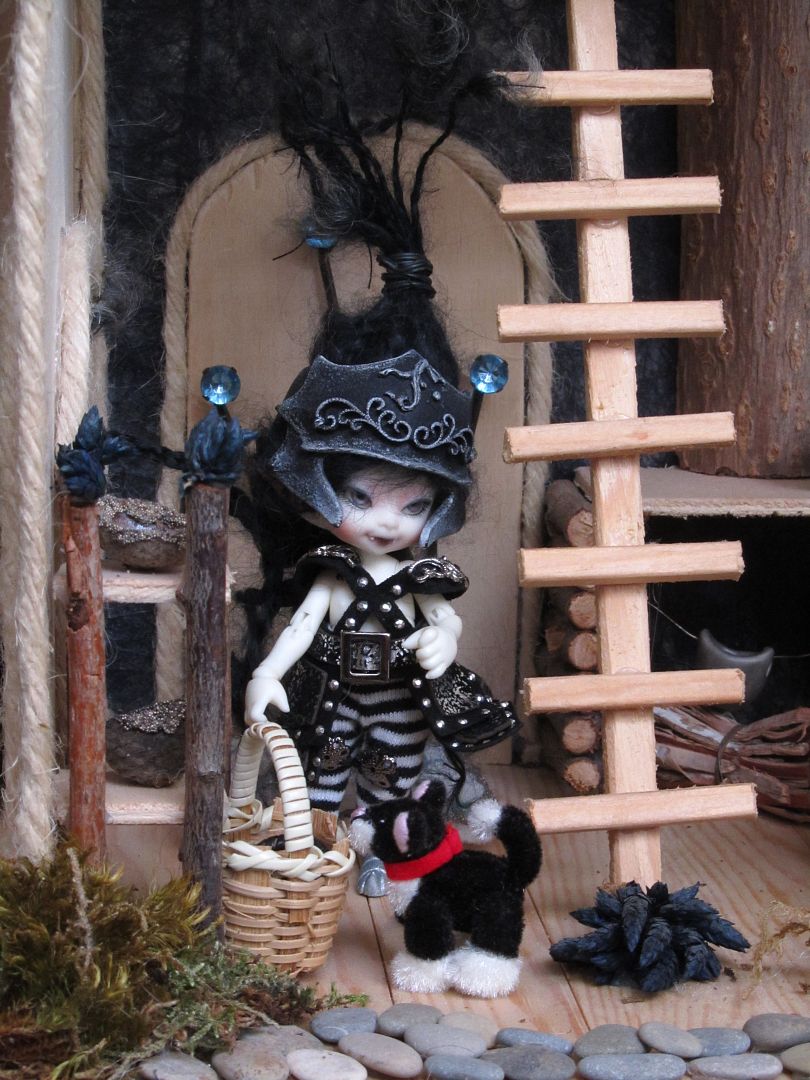 Nettle with Kitty in the kitchen.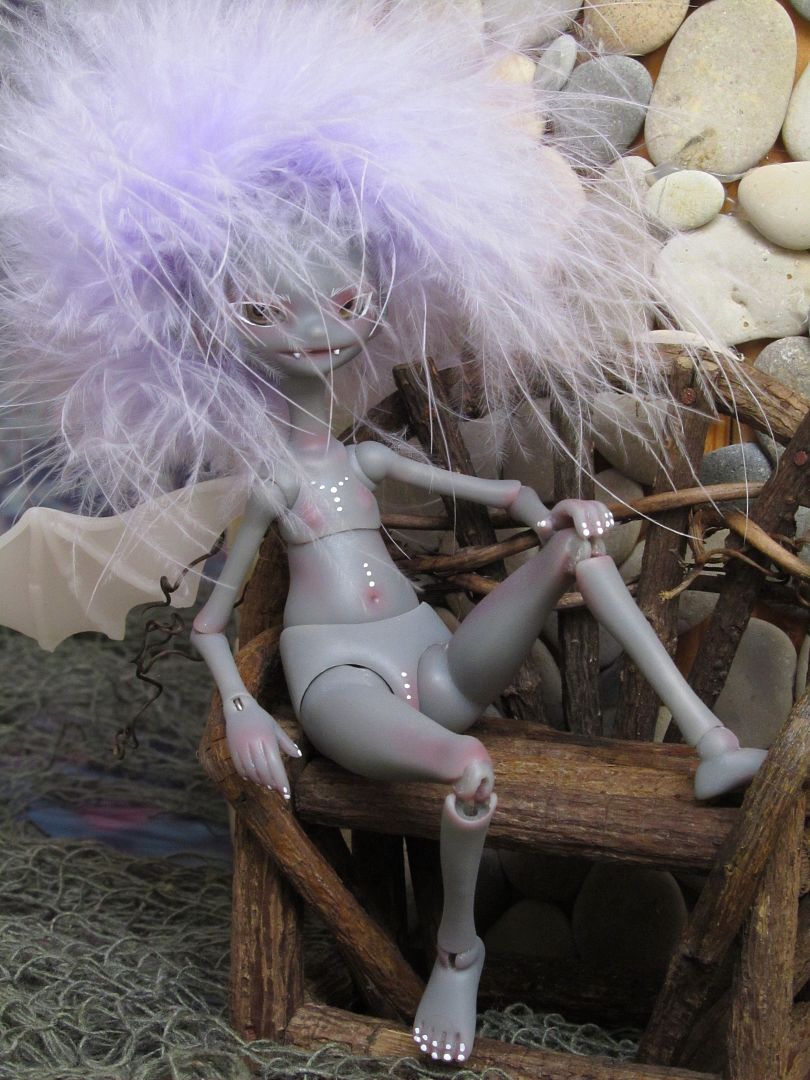 Nixie on the garden bench.



Nettle on the bedroom balcony.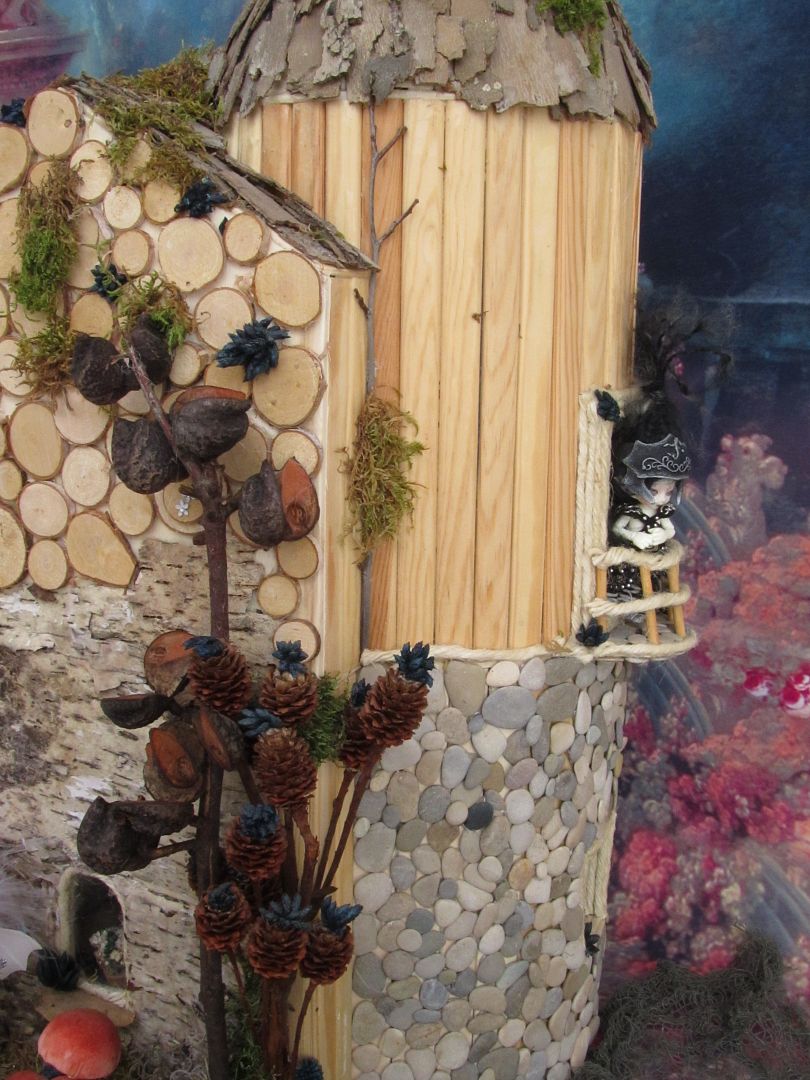 Bumblee and Jinx and another guest.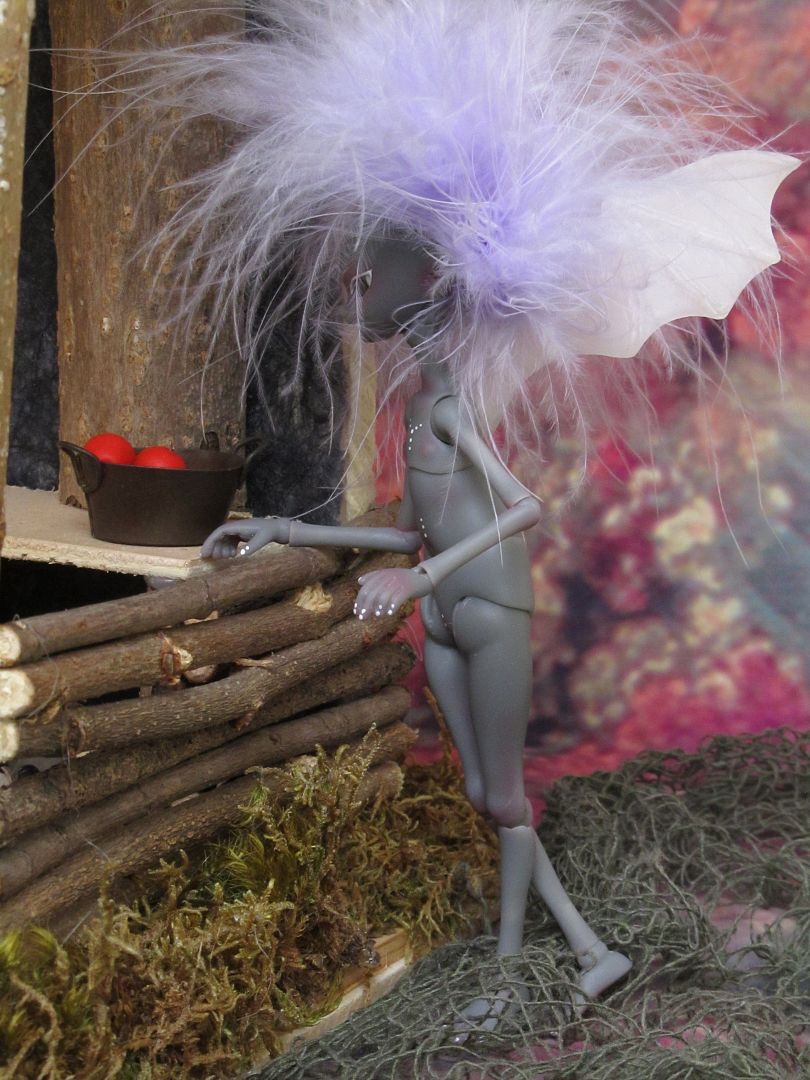 Apples in the kitchen.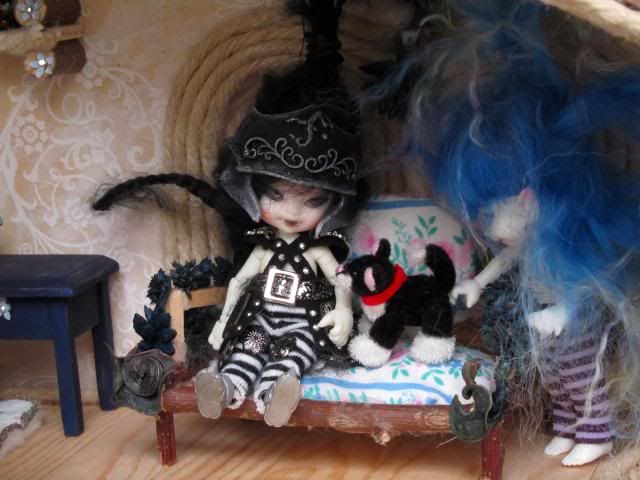 Petting the kitty.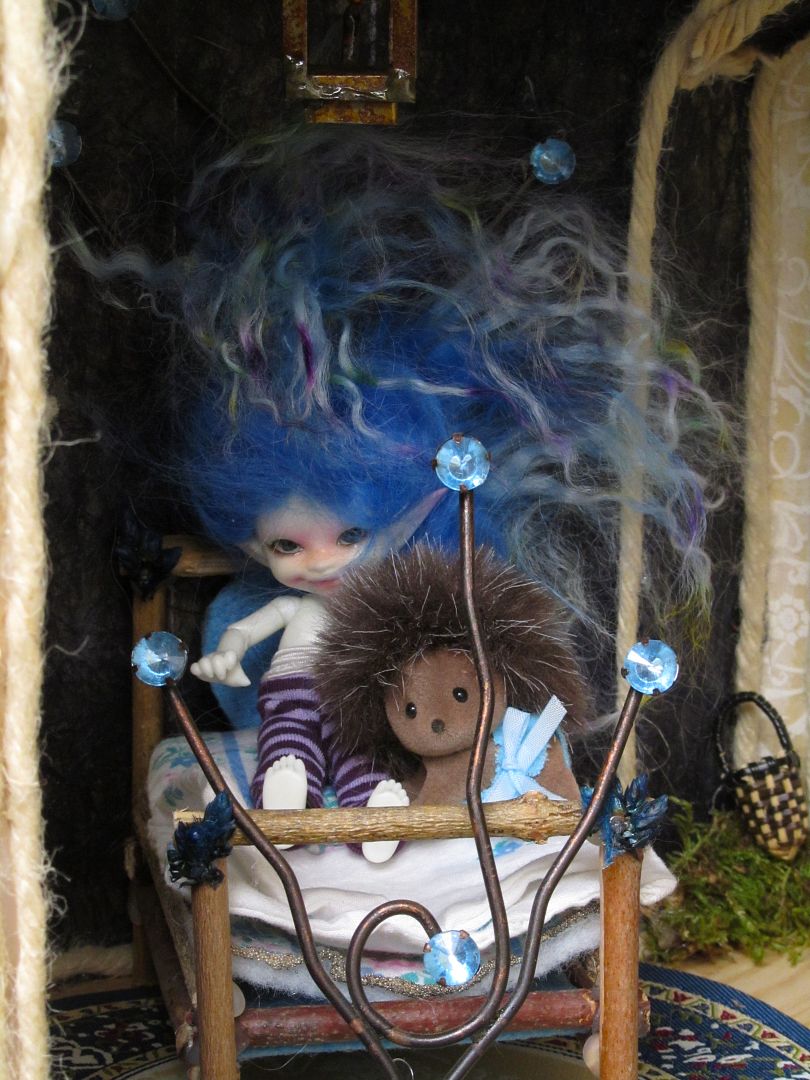 Jinx in bed.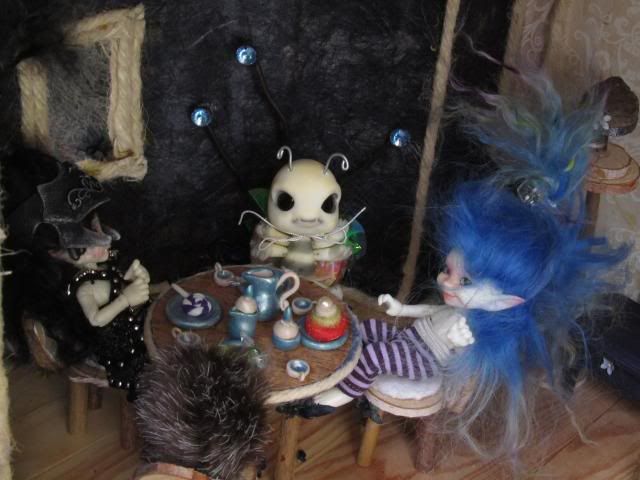 Having Tea.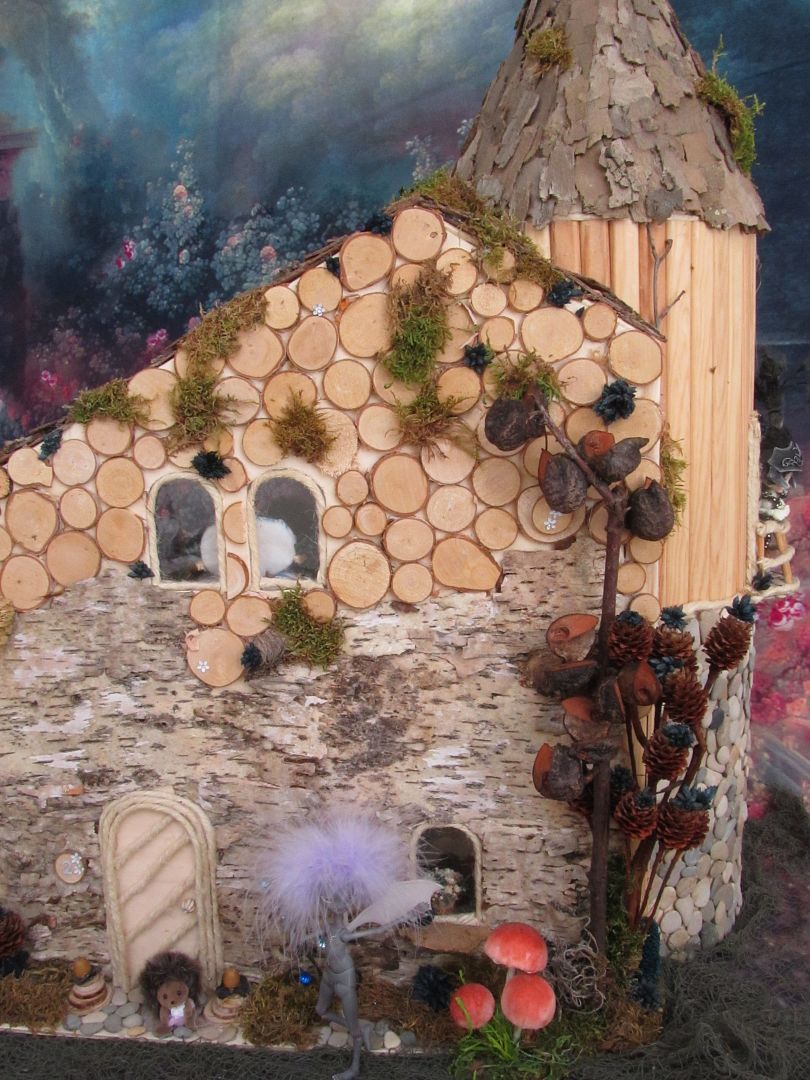 At the front door.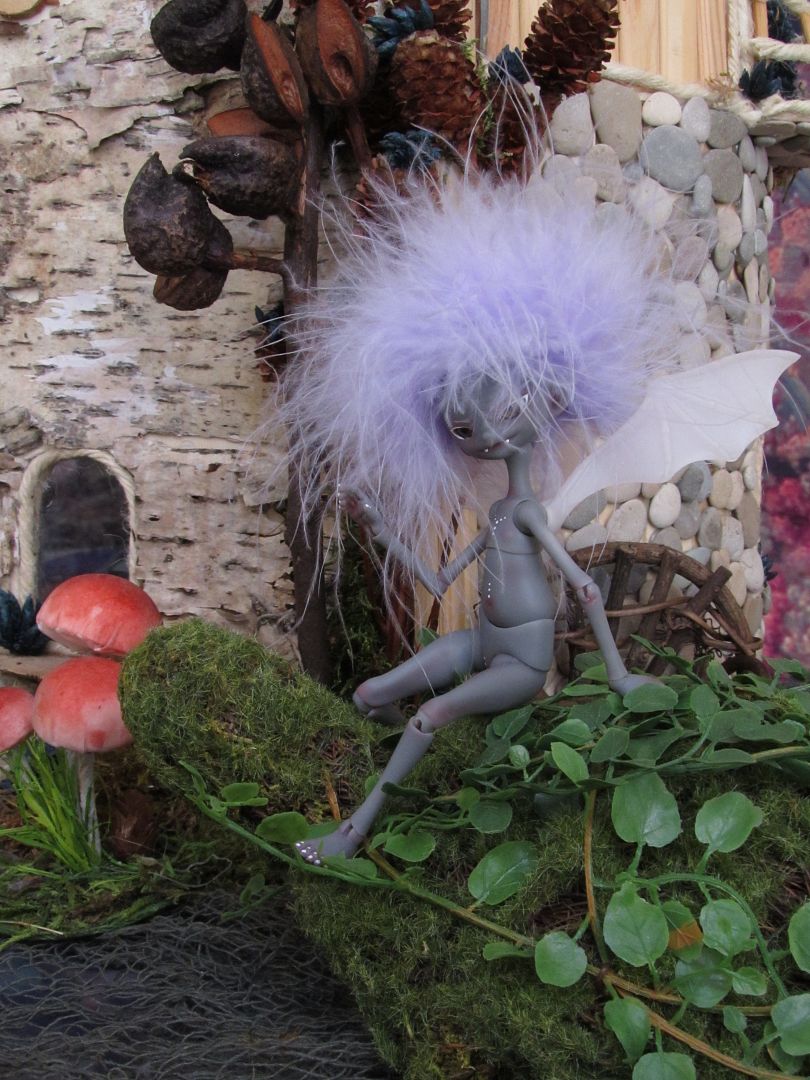 Nixie arrived by topiary turtle...!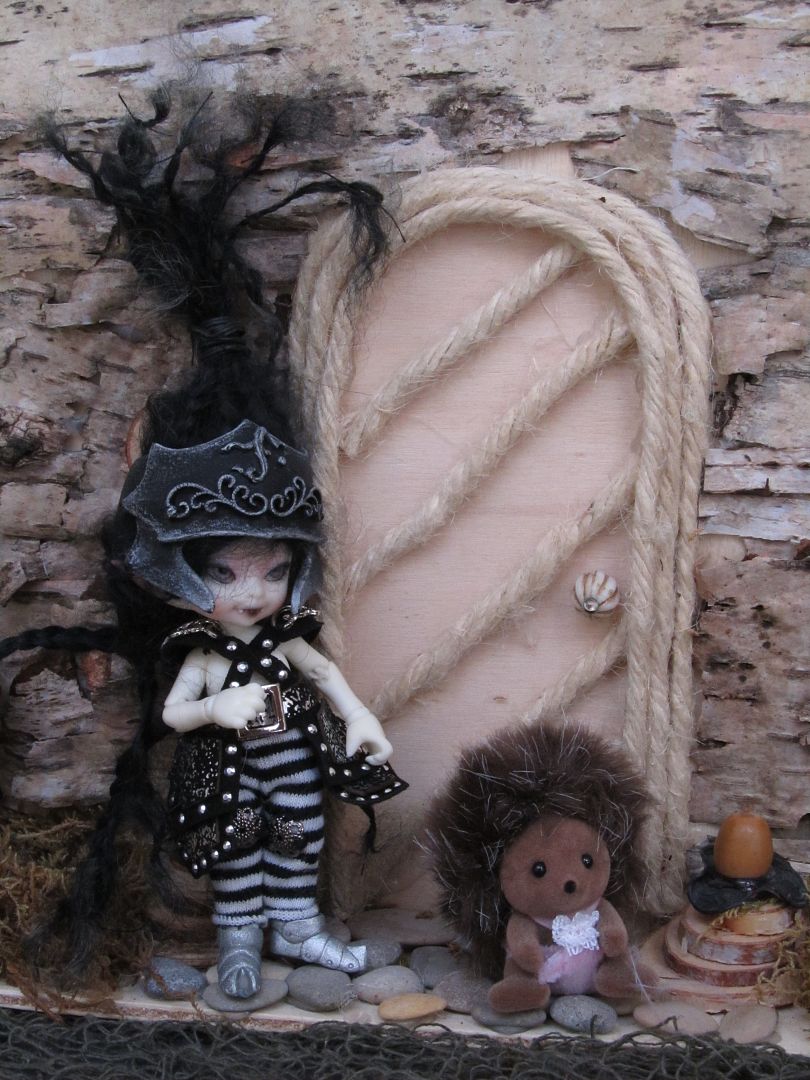 Nettle at the front door.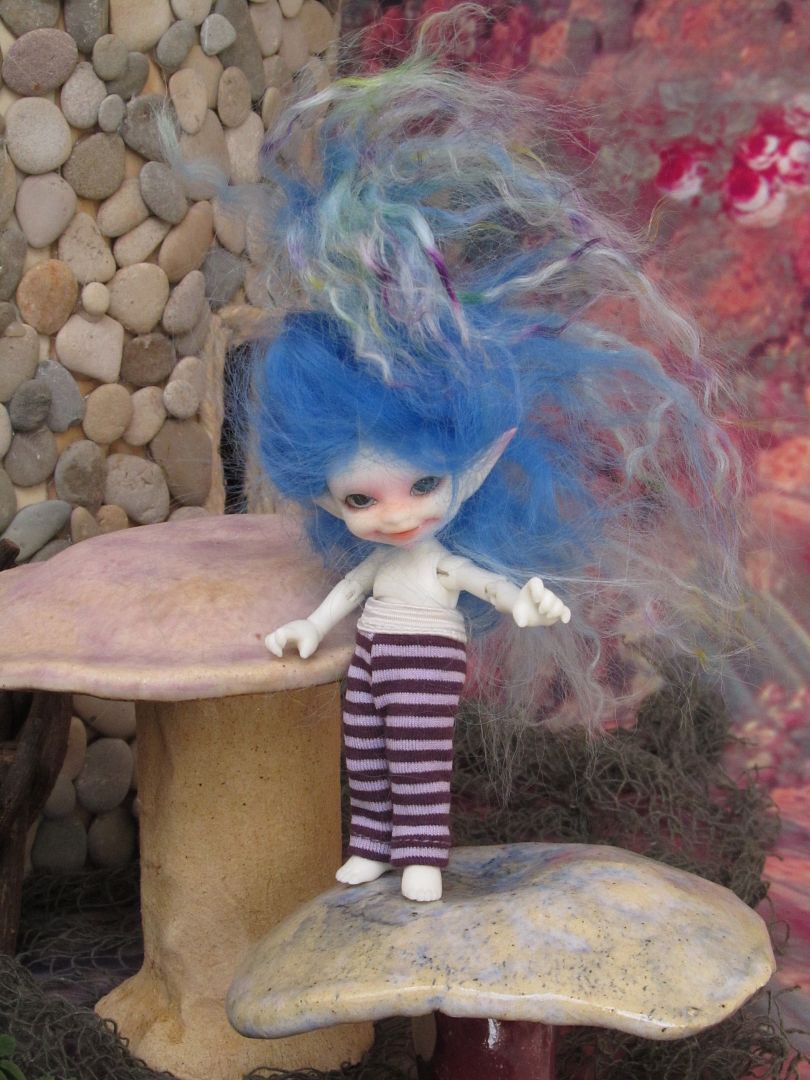 Jinx on giant mushrooms.



Bumblee.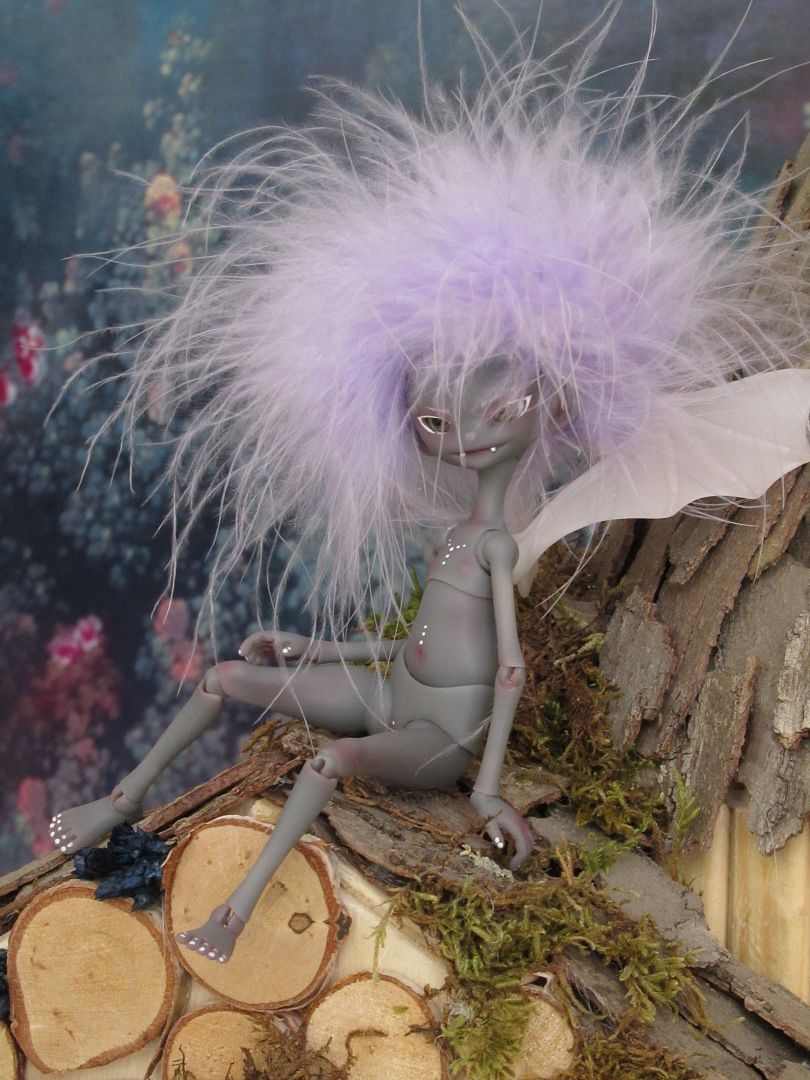 Nixie on the roof.

-----------------

Fairy House, furnishings, decor-- made by doremi (of Germany) on The Resin Cafe
Mushrooms-- by Bruce
Nixie-- Dreamhigh Studios, DHS Nox
Baby Hedgehogs-- Calico Critters
Hatching Dragon -- Daisy Dayes
Bumblee-- Buzz the Bee by Mushroom Peddler (blushing, too)
Nettle-- Fairyland Realpuki Aki, fullset
Jinx-- Fairyland Realpuki Soso, default faceup